What does  `Turismo de Interior ` mean?
Turismo de Interior (Interior Tourism) is the hotel classification, the type of accommodation. According to article 39.1 of Law 8/2012, they are the establishments in which the tourist accommodation service is provided with the characteristics of a Hotel or Hotel-Apartments, a building located in the old town of the urban centers.
Es Llaüt has this new hotel classification because the building that houses us was built in 1880 which was now completely renovated and transformed into an Hotel-Apartments. Thanks to the attention to detail it has allowed us to obtain the category of 2 stars.
Why  `Es Llaüt - Palace (TI)`?
The plots of the old fishermen's houses are like boats, small, narrow and elongated. Our apartments are modern and very cozy, in which the space has been taken full advantage. After trying life in them we realized that the feeling is very similar to being housed in a boat.
On the top roof of the building you can enjoy the chill out terrace with wonderful views of the old town Dalt Vila and the Port of Ibiza.
"Es Llaüt",  are called the typical boats of the Balearic Islands. "Palace" is international and refers to the building as a residence. (TI) means Turismo de Interior.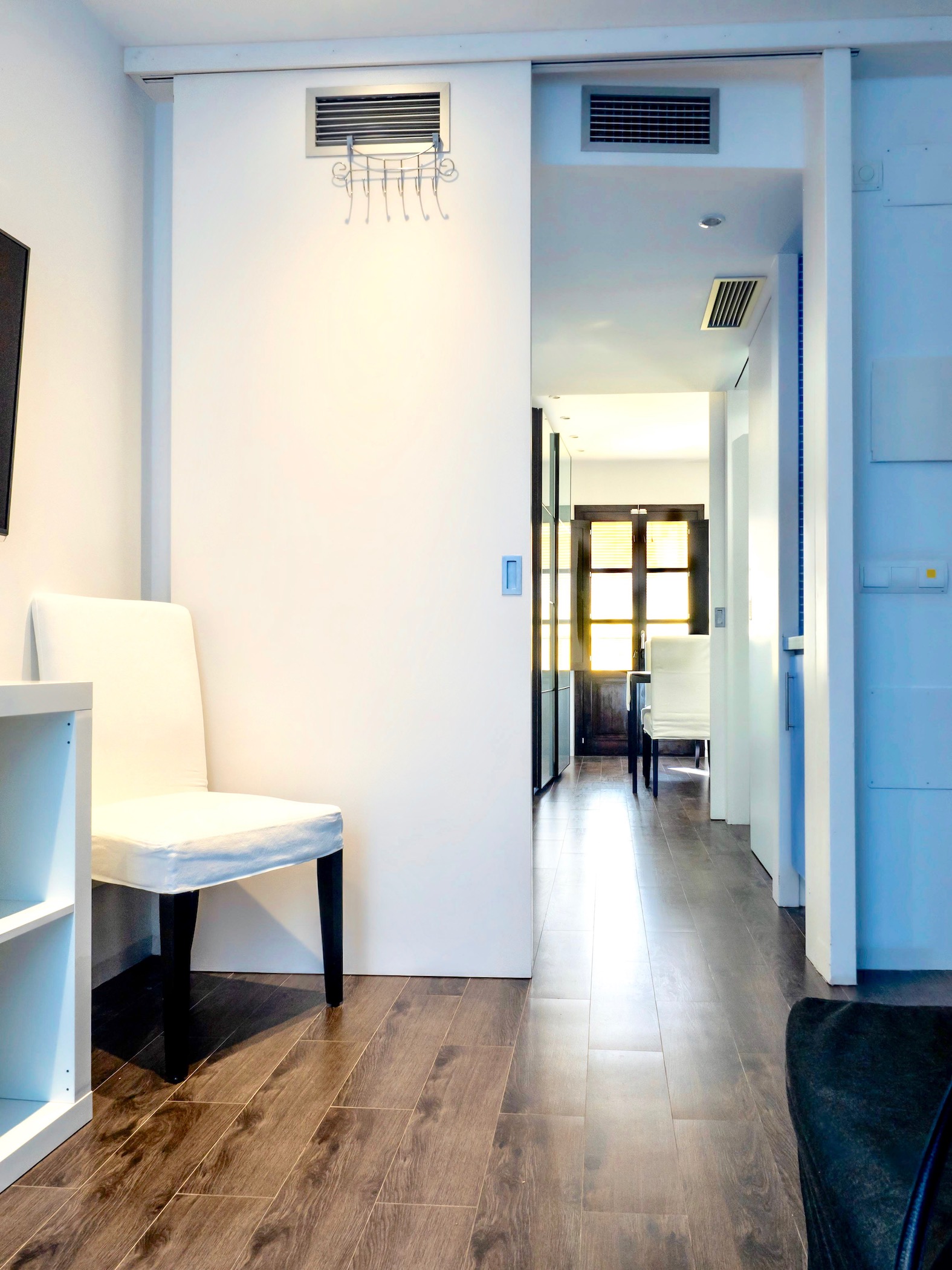 Are you an independent traveler, do you like ancient cities and know incredible places in a cosmopolitan environment? Well, Ibiza town has a lot to offer and in our  blog we publishing information to help you organize your stay.
Are you looking for quality accommodation with familiar treatment, a safe location and excellent service? 
Then you should book your holiday apartament in Es Llaüt - Palace (TI). It is the perfect place to stay in Ibiza town.
You will feel like one of the city and living it like a local.
See you soon!  
Esmeralda Fernandez Solana
Advantages booking with us