Ibiza from the sea
Start the day admiring the Renaissance walls of Dalt Vila, a World Heritage Site and the silhouettes that draw the Ibizan houses at your feet, while you start the course towards the pier from Es Llaüt - Palace Turismo de Interior.
Depending on the activities you want to do, we propose some beaches and coves where you can anchor with responsibility while always respecting our Posidonia meadows, also declared World Heritage and that are necessary and responsible for maintaining the beauty of our waters.
Salinas, Sa Caleta and Cala Jondal are ideal if you like to mix and immerse yourself in the bustle of the great yachts anchored off the coast. Some restaurants and beach clubs even offer pick-up service with dingui.
In Cala Jondal you find one of the most famous and luxurious beach clubs on the island, Blue Marlin. If you prefer to enjoy an authentic setting, accompanied by tranquility, with good rice and fish, go to Es Xarcu or continue towards Port de Porroig.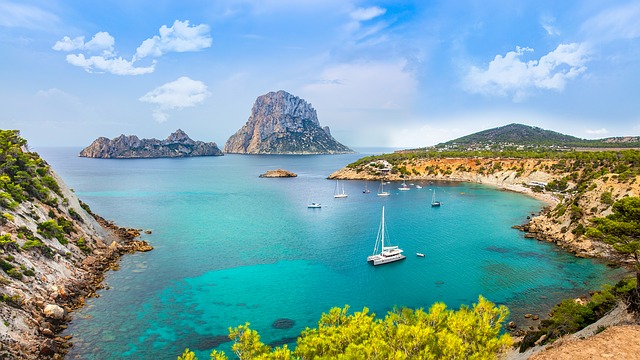 Sunset time arrives and we approach the islets of Es Vedrá and Es Vedranel, passing in front of Sa Pedrera, a secret of the island in the Natural Reserve of Cala d'Hort, known as Atlantis.
Atlantis does not appear on tourist maps, there are no signs to follow with that name. There was a hippie movement that sought, a mystical connection with the nature of Ibiza. It is a breakwater of rocks carved over the sea, steps, carved figures and folds on which the Mediterranean Sea seeps. In Ibiza we say that the area of Es Vedrá and Es Vedranel have a very special energy. Approach the pier of the restaurant located at the top of the cliff, to taste typical dishes of the Ibizan cuisine such as the bullix of Peix.
This cove is magical to enjoy the sunset and spend the night.  Enjoy it while you are sailing, if you must return to port. 
Swim among fish, dance, party, watch the sunset or a paella with friends, you decide how to enjoy your day sailing around Ibiza.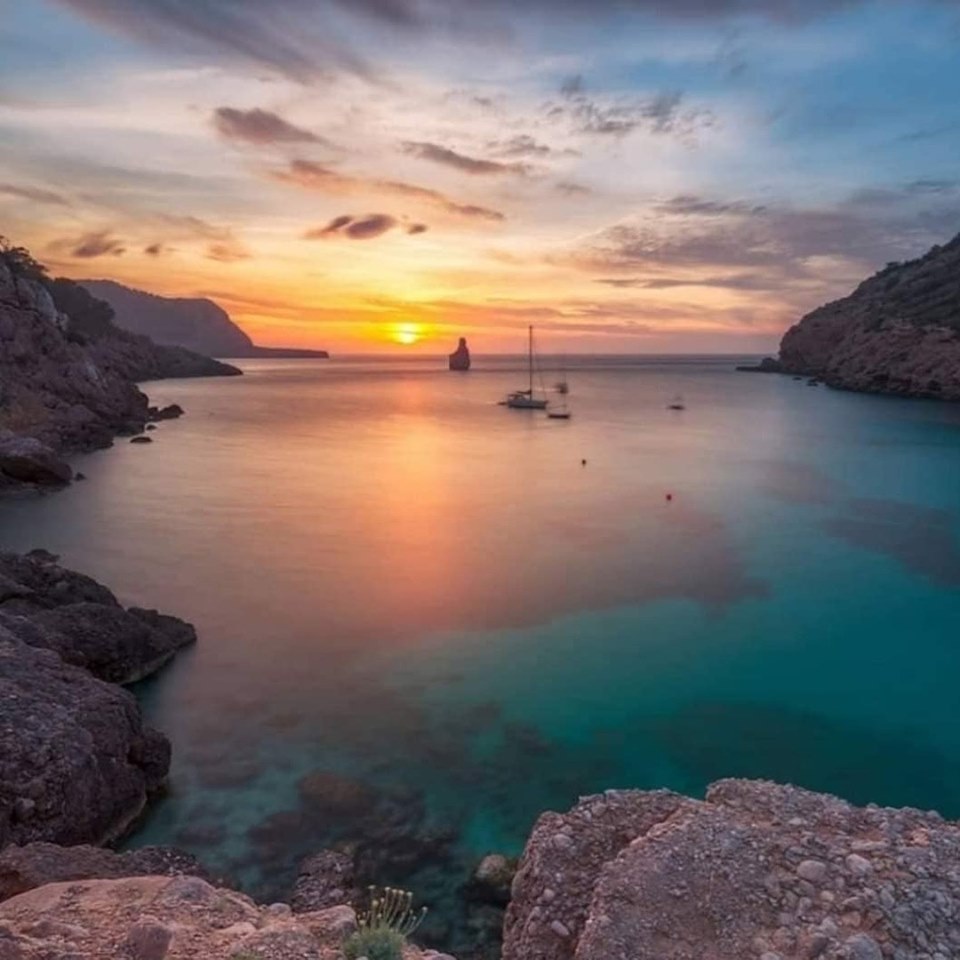 Book your Apartment in Es Llaüt - PalaceTI in advance and benefit from the offers.
Esmeralda Fernandez Solana
Advantages booking with us